Did You Know Every Level of Membership Includes Advertising Credits?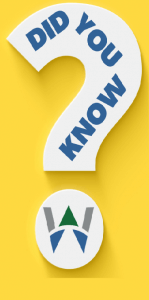 Learn How To
Utilize
Membership Advertising
Credits
The Chamber offers a great many ways to advertise your business. Many of these marketing opportunities are complimentary, but some incur an added fee. Therefore, we include advertising credit with all of our membership levels. This annual advertising credit ranges from $100 up to $3,500. The credit expires after one year if not used, but is replenished upon membership renewal.
Members can utilize their advertising credit in the following ways:
REQUEST A MEMBER MAILING LIST $100 each
Advertise your business through bulk mailings with a Member Mailing List of all our current Members' businesses physical addresses. This will be emailed to you in an Excel spreadsheet upon request from Royce.Brooks@WoodlandsChamber.org. Please note, that this list changes every day as we obtain new members, so be sure to request it only when you are ready to use it.
SUBMIT A MEMBER MINUTE EMAIL BLAST $100 each
Advertise your business, upcoming event or special deal through an e-blast to over 4,800 inboxes. Click on the Member Resources tab, then click on Member Minute and fill in the blanks, upload a picture and choose the date(s) you want it to go out. Your credit will be applied automatically.
SUBMIT A BANNER AD FOR OUR WEBSITE $300 per month
Advertise your business with a banner ad at the top of our website. This ad links directly to your website and rotates every 7.5 seconds. Our website gets an average of 30,000 views per month. Create a 480 x 60 px banner ad in a jpeg or png or have us design it for you ($50 fee) and select your targeted advertising period.
SUBMIT A PRINT AD FOR OUR MONTHLY MAGAZINE $225 -$1,600 per month
Advertise in our Business Today Magazine with a print distribution of 3,600 to area businesses, area events, new residents, and all members and prospective members. Choose from 1/8 page ad up to a full page or back cover. Click on the Member Resources tab and choose Marketing Opportunities, then click on the Media Kit for full pricing. Submit ads in a pdf or jpeg one month prior to desired run date.
SUBMIT A PROFILE OF SUCCESS FOR OUR MONTHLY MAGAZINE $600 each
Write a 450-word article about your business story, expertise and services to be featured in Business Today. Include a high resolution picture or logo in a pdf or jpeg. Closing date for space reservation is the first of the previous month before you want the article to appear. Articles will be printed as space allows.
SPONSOR OUR RELOCATION PACKET $1,000 per year
Include your company's flier/pamphlet in a minimum of 500 relocation packets sent out each year to people moving to our area requesting information. This also includes placement in our Lobby and at Market Street, as well as monthly tracking.
Contact Royce.Brooks@WoodlandsChamber.org for more information on how to utilize membership advertising credits.