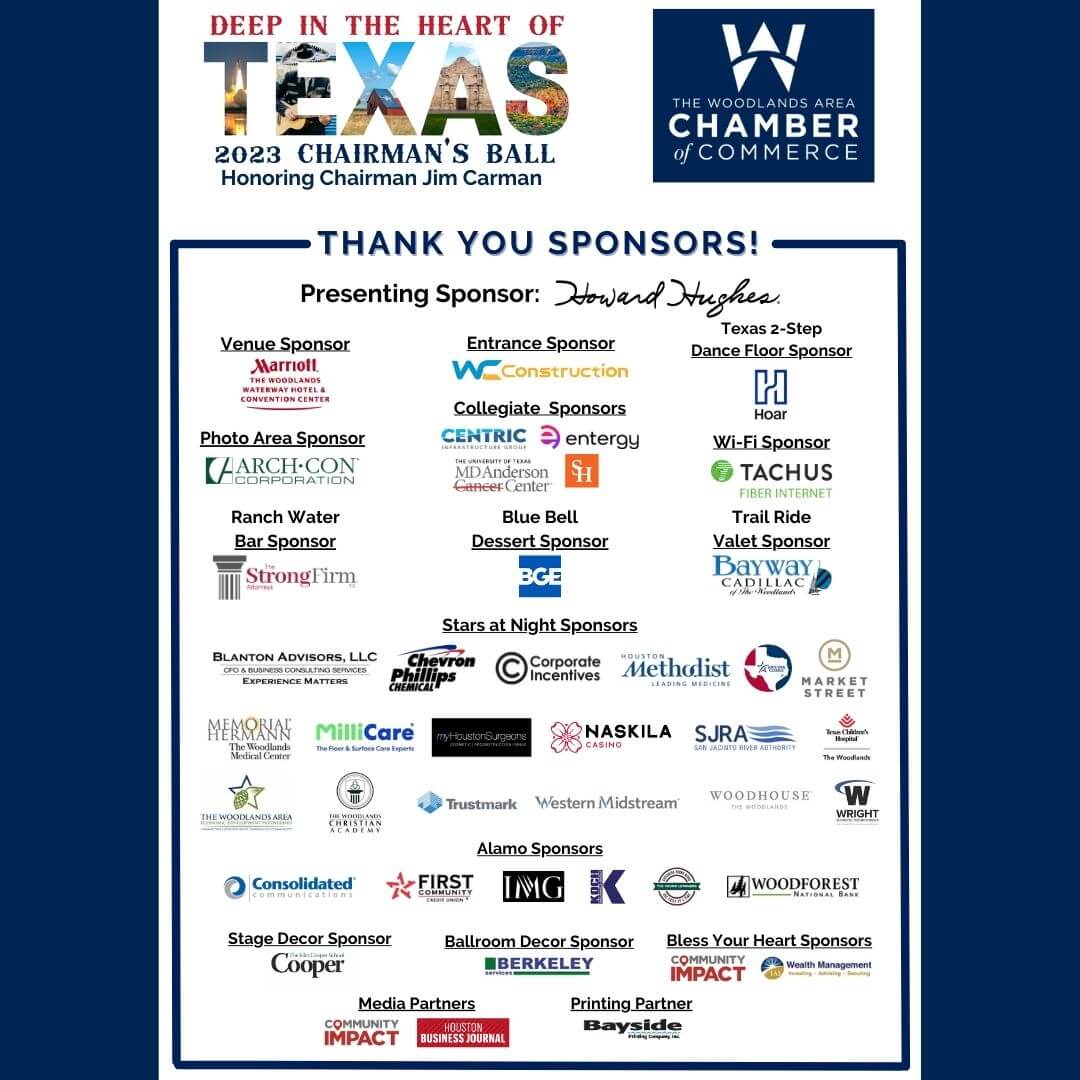 This themed event honors the outgoing chairman of the board and welcomes the incoming chairman. Guests can expect an exceptional three-course meal and an exciting evening of dancing and entertainment!  
Attire is Dress to Theme or Formal.   Wondering what to wear? Check our our Pinterest Board for inspiration!
Sponsorship Opportunities: $500-$10,000
Showcase your company at The Chamber's premier black-tie affair
The audience includes business leaders, the board of directors and elected officials
Estimated audience: 650
Contact: Contact: Sasha Parsons Waters, Director of Signature Events at  sasha.waters@woodlandschamber.org.
Tabletop Decorators showcase their business at the Chairman's Ball
Being a tabletop decorator is one of the most unique opportunities in Montgomery County. Tabletop decorators help transform the ballroom into an a gorgeous evening by decorating a 72" table to theme while marketing their company at the same time. During the event, socialize, sip, and celebrate as we honor the outgoing chairman of the Board, and the accomplishments of our Chamber.
2022 Highlights and Sponsors