Did You Know The Chamber Offers Affinity Programs?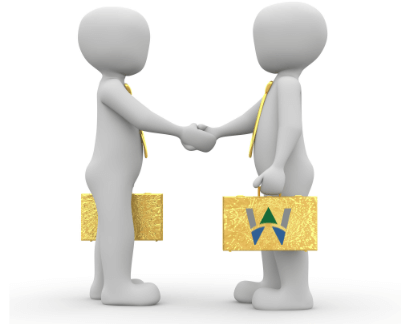 Did you know the Chamber offers special discounts and services to all members through our Affinity Programs?
These exclusive perks are not advertised or available to the public and are only offered to active members. This is just another resource the Chamber provides to help our members cut costs and save money whenever possible so they can focus on growing their businesses.
If you are not familiar with what an affinity program is or how it works, simply put, the word affinity means "a relationship" or "partnership."  The Association of Chamber of Commerce Executives (ACCE) defines it as a type of mutually beneficial business partnership in which a business will offer a special rate or type of service to an organization's members. In return, both partners will see an increase in revenue. It is a win-win situation, that results in a third win for all of the organization's members.
The business (active member) providing the affinity program receives promotion of their products, goods or services to all of the organization's (Chamber's) members.
The organization (Chamber) offering the affinity program to its members receives a royalty upon business transactions of the partnering business in exchange for promoting the goods or services.
The other members of the organization (Chamber) receive savings and discounts as an automatic benefit of their membership.
Would You Like To Become An Affinity Partner With Us?
If you would like to become an Affinity Partner, what are you waiting for? This is an excellent opportunity to market your business. Affinity Programs are proven-effective marketing tools that over 90% of Fortune 500 companies utilize. These programs create a positive image of your business and imply trust and commitment. Who doesn't like being privy to an exclusive deal?  Your business is automatically partnered with all our members in a more personal way by becoming an Affinity Partner.
The Affinity Program will generate a whole new customer base for your business. The Chamber has an average audience of thirty thousand a month to its website. We will promote your program on the website, on our social media, in our Business Today magazine, at our events, and in our eblasts that reach almost 5,000 Chamber representatives!
We are ready to partner with you! This opportunity is available to all active members. Please check out our current affinity program partners here. We are in the process of adding many more partners to these offerings. Please contact Brenna.Hapes@WoodlandsChamber.org to submit your specific program for approval. We can't wait to share your ideas with our membership.