Chamber Advertising That Works!
The Chamber has many opportunities for its members to advertise their business for little to no cost such as:
Posting promotions on our website as a Hot Deal
Adding events to our Community Calendar
Bringing promotional items to put on the Member Information Table at our Business Connection Events
Bringing a door prize to give away at our Business Connection events
Posting on our Members Only Facebook Group
Submitting a free Business Brief to our Business Today Magazine
Last but not least of these opportunities is . . .
Dropping off branded pens, notebooks or water bottles for use in our meeting rooms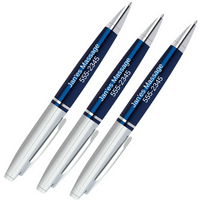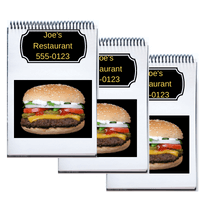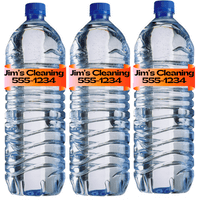 The Chamber hosts dozens of groups every week in our Lakeshore and Watertree meeting rooms. You can donate branded pens, notebooks (5.5" x 8.5") or water bottles to be placed in these rooms to build your brand awareness.
Here's How This Works . . .
Amanda is the CEO of an extremely large company here in The Woodlands. She attends a seminar in the Lakeshore conference room at the Chamber on Monday. She grabs a pen with Jane's company logo and jots down some things she wants to remember in a notebook with Joe's company logo. She takes a bottle of water with Jim's company logo wrapped around it and heads out to her car.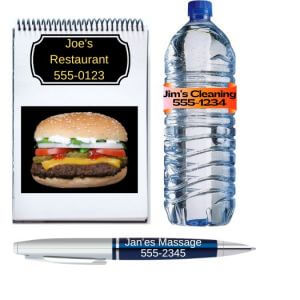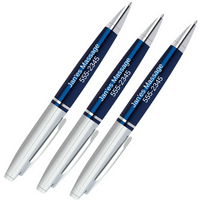 Amanda leaves the empty water bottle in her cup holder and walks into her office building. She passes Barbara on the way in, who is the President of another company here in The Woodlands. Barbara is walking out shuffling through her purse looking for a pen. She greets Amanda who offers her the pen she is holding with Jane's logo. Barbara says thank you and heads out to a different office building across town. Hours later, Barbara is sitting at her desk and actually looks down at the logo on the pen. She happens to know that her good friend is looking for a new massage therapist and decides to tell her to give Jane's Massage Company a call. She keeps the pen in the holder on top of her desk.
In the meantime, Amanda is in her office answering emails. Her COO, Carl, walks in and she hands him the notebook with Joe's logo on it full of notes she took at this morning's seminar. She asks him to go through it to see if they can implement any of the ideas. Joe's Restaurant logo catches Carl's attention. He has a taste for a burger and orders in for lunch.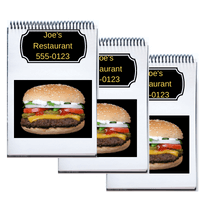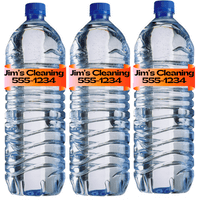 Amanda doesn't order in. She heads out again to meet a colleague for lunch. She picks up Emily, the Human Resources Director at another company in The Woodlands. Emily gets into the car and notices Jim's bright red logo on the water bottle sitting in Amanda's cup holder. Emily says her company is looking for a new office cleaning company and asks about Jim's cleaning company from the water bottle. Amanda tells her she picked it up at the Chamber of Commerce at a seminar this morning. Emily figures they must be a reputable company if they are with the Chamber, so she decides to give them a call after lunch.
The way this works is like the butterfly effect, which is the idea that the world is deeply interconnected. Something small, like a logo on a pen, has the potential to have a very large influence. For instance, Jane may be able to save her struggling massage business from all the clients she gets from Amanda's friend. Joe may become the caterer for Amanda's entire office building after Carl raves about his burger. Finally, Jim may get the largest contract his company has ever had cleaning with Emily's company. The possibilities are endless. Take advantage of this small opportunity and keep us posted on the results!