How To Be There Without Attending
Chambers hear this often:
"I'm just too busy to make any of the events" or "We had someone
who was attending events, but they are no longer here."
Although the Chamber is much more than just an avenue for networking, we recognize many companies have the need for networking in order to market their products or services. There are many ways the Chamber offers a business the opportunity to stay top of mind with over 1,500 members; many of these are at little or no cost . . .
Review your listing on our online Member Directory. Does it properly represent your business? Add hours of operation, social media links, a bulleted (linkable) description, pictures and videos to your listing on our site. We offer links to Facebook, Linkedin, Instagram, Twitter, TikTok and YouTube with your listing. Just go to your Member Login and start adding content to make your listing pop!
Make sure your customers and potential customers can find you online in our Member Directory.  Your listing is under a certain number of categories based on your level, but you have UNLIMITED key words available. Make sure you add all the words related to your business. Just go to your Member Login under Company Information and start adding words. We have 7000 to 9000 hits/month to our online Member Directory…make sure you are found!
Utilize your advertising credits. Every membership now comes with $100 or more advertising credits which can be utilized for a member minute eblast, website banners, 1/8 page up to full page ads in our Business Today monthly magazine, new member welcome bags, relocation packets and more! Check out our Member Resources/Advertise With Us page. These outlets not only reach our members, but our entire community has this information available to them.
Purchase a spot on the business card display case at the Breakfast Connections Event. For just $10 per year, your card can be on display at this event which averages 100 people every month. Put your card to work for you, for less than $1.00 per day! Contact Cyndi.Alvarado@WoodlandsChamber.org.
Submit a 50-word Business Brief to our magazine about your company's announcements, business milestones, new products and services, prominent new hires or community involvement. This will appear in The Chamber's monthly Business Today magazine. Your membership includes one FREE brief per member every month. Just go to Member Resources on our website, then click Business Brief, fill in the blanks and upload a photo or logo. https://www.woodlandschamber.org/business-brief/
Post promotions on the Hot Deals section of our website. Add coupons/offers that Chamber members and guests can view and take advantage of. These deals link directly to your website. Just go to your Member Login and click on Add A Hot Deal and fill in the blanks and upload a photo or logo.
If you have an event you would like to publicize for free, you can get the word out on our website. Create a buzz by logging adding your event to the Chamber Community Calendar. Both members and guests are able to view this information. All you have to do is go to the Member Login and choose Events, Add and Event. You can include all the details and link the event to your website or Eventbrite.
Join our Members Only Facebook Group and post about your business. Let others know about your products and services or any specials and/or events you are having. Follow and comment on our Facebook Twitter, Instagram and LinkedIn posts. Chamber members are not the only ones who will see your comments, others in the community will as well.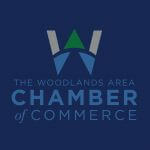 Stay connected with the Community. You and your business are the building blocks of our Community, keeping it strong and vibrant. Display your Chamber plaque proudly, affix your Chamber decal to your window and add our "MEMBER OF" logo to your website and promotional materials. Refer someone who is not a member and receive a $100 advertising reward.