Email Marketing with the MEMBER MINUTE EBLAST
The Member Minute eblast is direct email marketing
to Chamber Members from Chamber Members.
Our most popular form of advertising!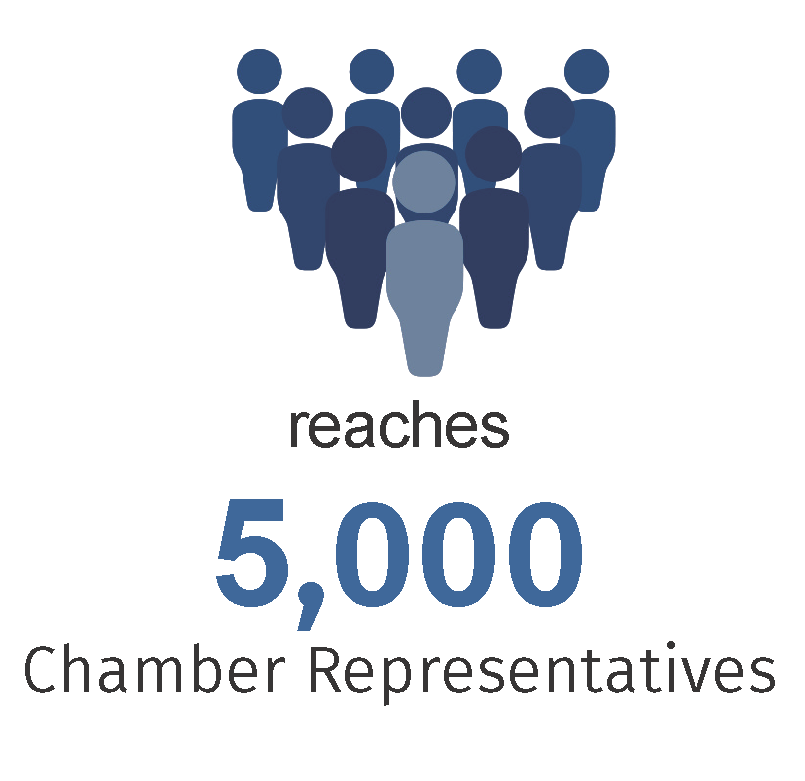 Take advantage of our most popular form of weekly advertising by submitting a Member Minute eblast that averages a 28% open-rate. It is quick and easy to create and only costs $100 per submission.
Your advertisement, special announcement, call for volunteers, call for sponsors will reach almost 5,000 active Chamber Representatives with an excellent open-rate.
You get to select specific distribution dates (Member Minute is sent out every Thursday)
The ad links directly to wherever you choose: your website, document or email address, etc. with an "action button"
It is an excellent way to promote events, request donations or volunteers, announce special promotions or do some branding.
It is quick and easy to submit. Just go to our website and click on MEMBER RESOURCES - ADVERTISE WITH US - MEMBER MINUTE, then fill in the blanks, upload a jpeg or png and choose the date(s) you want it to run.
"As a result of today's Member Minute we've received several positive responses to our golf kickoff party! Thank you!" - Kelsey-Seybold Clinic 2019
"Thank you for helping me promote NMFH Fall events with Member Minutes. Greatly appreciated. It's better than I anticipated." - National Museum of Funeral History 2019
"We had a couple of sales today and I bet it came in through that member minute email!" - Yes to Youth 2021
Please Note: Member Minutes are distributed on a first come, first placed basis. Limited space is available as we only send 10-12 ads per week.
Contact Royce.Brooks@WoodlandsChamber.org for more information.